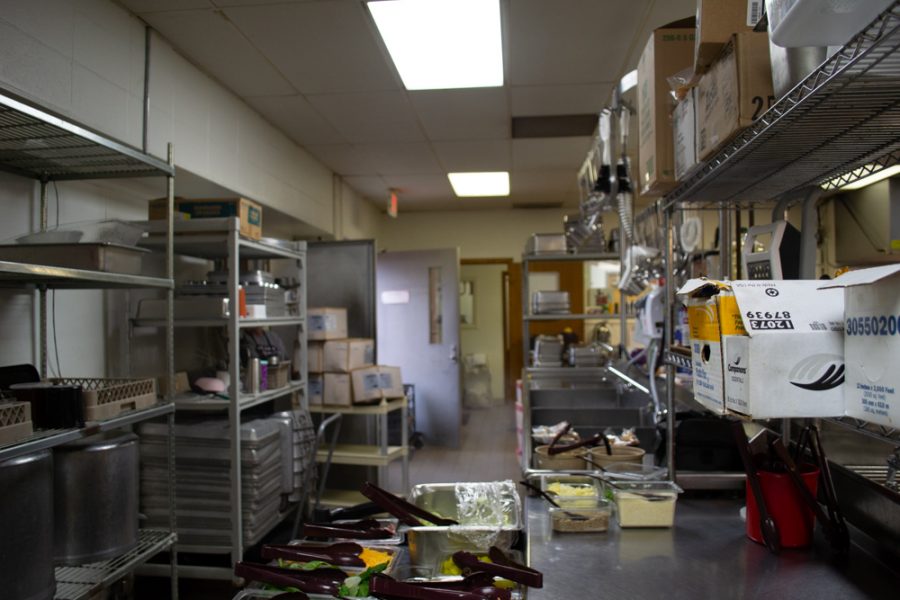 Mallory Moats
Over the past two years, COVID-19 has continuously brought trouble to the Rolla Public School District. Currently, a worker shortage is affecting businesses and organizations all across the country, and here is no exception. How is this off-shoot effect of the pandemic affecting RPS?
By far, the hardest hit areas in the district have been support staff – janitors, cafeteria workers, bus drivers, substitutes, and so on. Tammie Maddux, a food service assistant at the Junior High, expressed her point of view:
"I work mostly at the Junior High in the cafeteria, and we aren't hiring any new people. So, whenever we lose somebody, they don't get replaced. And so we're short like two people all the time."
This state of being understaffed is mirrored throughout all the schools, and it gets worse if someone is gone and needs a temporary replacement.
"We have no substitutes," Maddux explained. "At least once a week, I get pulled out to go to a different school. Well, then that makes our school extra short."
When such occurrences happen, there are two options: either find a nonexistent substitute for that building, or deal with an even more compounded work load. Neither fully addresses the issue, but instead creates a cycle of stress, as no building ever has enough workers. The situation applies to other areas of employment as well.
"I know the janitorial staff has been affected at the Junior High," noted Maddux. "A couple of employees over the past couple years have had [COVID], and were out for several weeks at a time. And they don't have replacements either."
Dr. Jim Pritchett, the high school principal, stated, "It taxes the system when a teacher is sick, or a support staff person, a secretary, a custodian, cafeteria worker, bus driver – when they're sick, if we don't have adequate people to fill in, that creates a problem."
Substitute teachers are also desperately needed across the district. During previous years, available subs for all the schools ranged around 100, while now they barely reach 50. This grave reduction has led to spaces being somewhat unusually filled.
"[The school] tries to find other substitutes first is my understanding," Shannon Englebrecht, an art teacher at the high school said. "The secretary that is organizing our subs will work with other buildings and call people. As a last resort, they'll ask teachers to step in. […] Usually, if it's down to a teacher subbing for another teacher the day of, it's more of an emergency type situation."
This is exactly what happened to Engelbrecht.
"I responded to the email, 'I'd love to help as long as it's not a math class,' knowing full well, it was probably going to be a math class. […] It was more of a Murphy's Law type of thing. The one subject that I'm not good at – I knew it would be math."
Dr. Pritchett might even lend a hand, if needed.
"I might have to go teach a class sometime, or Dr. Grisham, or Mr. Smith, you know, and then that takes us away from doing what we have to be doing," Pritchett said. "If there's a teacher sick, and we can't get a substitute, it means that we'll have to get maybe a different teacher in the classroom every hour to fill that."
Such an encompassing problem can't be fixed as easily as hiring more people, however, because there simply aren't enough people applying to be hired.
"Our application pool is very slim," Dr. Pritchett noted.
As to why this is the case, there is only speculation.
"Why can't fast food places and whatnot, why can they not get enough people either?" asked Pritchett. He then expanded, suggesting that, "People with health concerns who normally would work might not be working right now, because of the health risk […] It seems like people are just more cautious especially if they have health issues or if they live with someone [with health issues]. Maybe I'm completely healthy, but someone in my home [is not]. And I have to be careful of what I would bring back to them."
Engelbrecht also thought that the pandemic made people more hesitant to work in such a high-risk environment.
"I think that COVID does create almost a roadblock to people just saying, 'Yes, I want to sub,'" she noted.
Meanwhile, for anyone willing and able to help ease the situation in the school district, Dr. Pritchett does suggest applying to become a substitute teacher. On the other hand, people without enough experience can still show appreciation and gratitude to the support staff across the school system as they work to keep the district functioning.
"There's two ways that people can become a substitute: You have to have 60 college credit hours, basically two years of college – that's one way. Because of the shortage, the state also developed a training program that students who have a high school diploma can go through and then get approved to substitute teach. We've had a couple of 2020 graduates who were in their freshman year of college take the training, pass it, and then substitute."