Backpack program benefits students in Rolla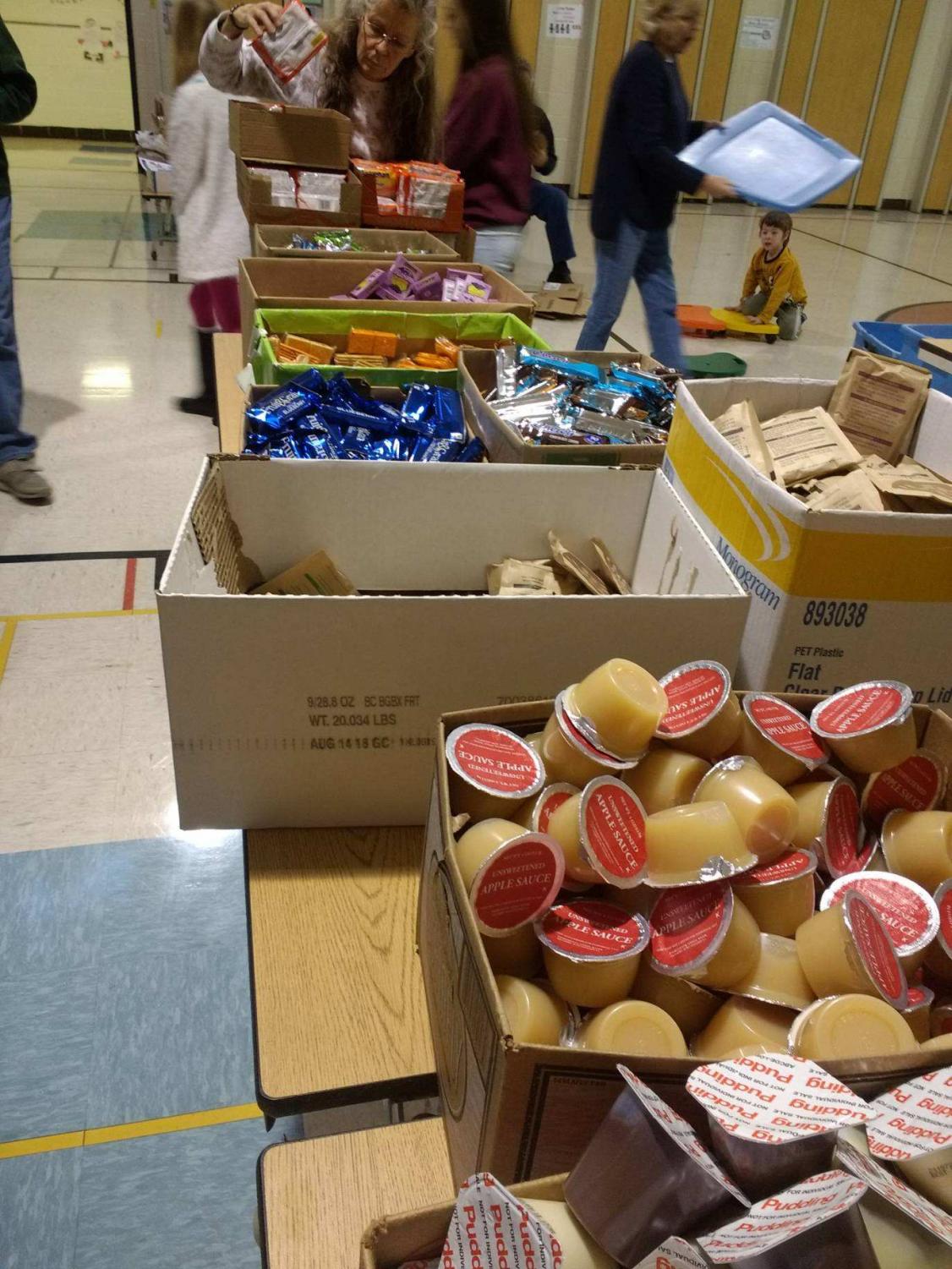 According to the Oxford Academic, 11 percent of households are affected by food insecurity and an even larger 16 percent of households with children are affected. This pervasive issue has a profound effect on children and their education.
Fortunately, the Rolla community has come together to solve this problem and ensure that every child has access to healthy food at home. Now in its twelfth year, the after school backpack program sends a bag full of food and other necessities home with children from struggling families each Friday. Rodger Bridgeman, a Rolla High School counselor, has witnessed firsthand the benefits of this program.
"I think it's a very powerful program and I think Mrs. Barnes has done a wonderful job getting it going and started and she has a great passion for it," Bridgeman said.
As counselor, Bridgeman has seen how detrimental hunger can be on a child's education. The school system tries to support families through free and reduced lunch and breakfast programs, but these only provide for students while they are at school.
"We want to make sure that our kiddos across the district have food on the weekends when they're not at school. It's for students that need a little bit of assistance over a break or a weekend. It has some nourishment food in there, things that will sustain the kids over the weekend for people that are in need or are low income sometimes," Bridgeman said.
Each week, almost 450 children in the district are recipients of the backpack program, and 60 of which attend the high school. This means that around 450/total number of students (I'll add percentage) of students would not have had adequate access to food at home had this program not been put in place.
"If your everyday needs are not getting met it affects your functions, it affects your health, it affects mentally how you are, and it really is very very impactful on your body and can really affect you in a lot of different ways if you don't have the nourishment you need," Bridgeman said.
An inadequate access to food is one of the leading causes of educational difficulties. According to the Oxford Academic, "Among 6 to 12 year old children, food insufficiency was associated with poorer mathematics scores, grade repetition, absenteeism, tardiness, visits to a psychologist, anxiety, aggression, psycho social dysfunction, and difficulty getting along with other children."
By gaining access to basic needs, disadvantaged students are able to navigate their youth with less worries and are elevated to a more equal playing field among their peers. This was the original intention of the program's founder and executive director, Faith Barnes.
"It's helped with grades, attendance, and so many other indescribable ways. It's helped our health. When we have healthy children they grow up to be healthy adults. It's also a mind-thing, when they're healthy in their mind they become healthy adults in their mind," Barnes said.
The effects of this program have clearly gone far beyond a full stomach. It has not only improved students academic work, it has also exposed them to the goodwill of others and has given them a sense of value that exceeds their societal class.
"It has given children hope, so that's always helpful because they grow up to be adults who have had hope as a child. Some kids are also very giving, they go back and they donate what they have excess of," Barnes said.
The benefits of the program would not have been possible without generous support from the community and assistance from volunteers. Almost 50 volunteers regularly contribute to the production and distribution of the bags and approximately 75 percent of the money raised is donated from local people and businesses.
"We have just so many volunteers who help this program and I couldn't do it without the volunteers because no one gets paid. The money goes not to someone's salary, it's money to buy food for these children," said Barnes.
Barnes and her fellow volunteers are always receptive to extra help and will gladly welcome new volunteers to the program at anytime.
"We have no age restrictions, so we could have high schoolers come volunteer, and like I said we do hygiene and school supplies. They could do little fundraisers or drives to get products and stuff for programs. We do Wednesdays at 3:45 at Wyman, and then we do Thursdays at 5:30 at 603 Pine Street, so great opportunities for students to actually serve," Barnes said
One high school junior, Laney Drabczyk, has taken this opportunity to serve her community.
"I started going about two years ago because my mom went and she brought me with her. I really like going now because it's kind of fun and I like to compete against my mom to fill more bags than her. If you volunteer it really helps to make a difference and it doesn't even take very much time out of your day," Drabczyk said.
By spending time volunteering, students gain valuable experiences that lead to a new perspective when it comes to those in need. Without these experiences, it easy to become unaware of the struggles of others and find complacency in a place of privilege.
"It's just being kind… we never know what people are going through, so it's just being kind and giving people grace and a little bit of mercy because we don't know what their home life is like," Barnes said.