Rolla outdoors offer students 'headspace'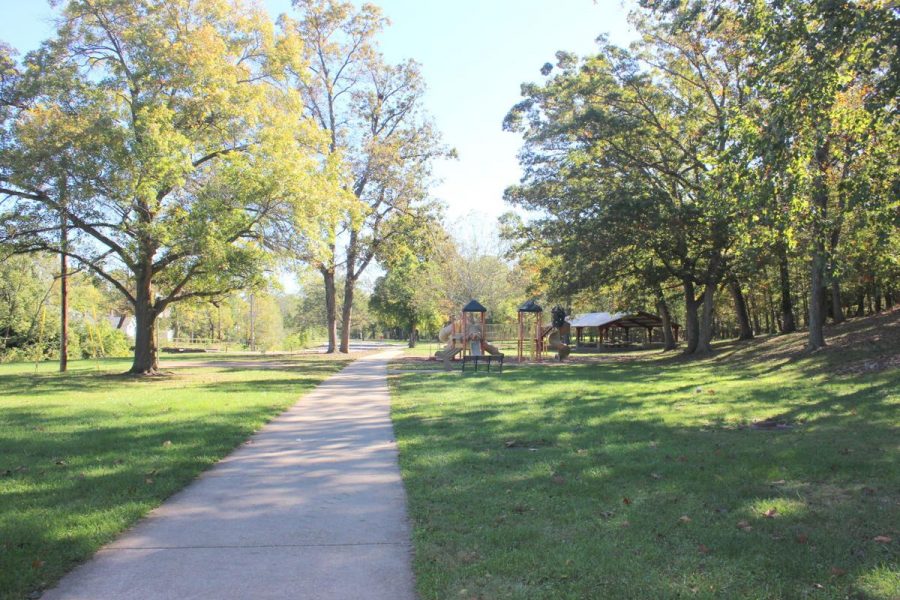 Missouri is nationally recognized for its natural realm and contains numerous opportunities to enjoy nature, from kayaking and hiking to birdwatching and biking.The Rolla area itself contains a large amount of outdoor trails, lakes, rivers, and parks, many of which remain unknown to high school students.
Senior Veronica Isik is one such student who has taken advantage of the benefits of the outdoors.
"I think people stay inside too frequently. Outside is where we're supposed to be. I like the air and the sunlight and the vitamin D and all the endorphins you get from being outside. Nothing really negative comes from being outside, so I like it," Isik said.
As fall finally hits, going outside is viewed as even more desirable due to the dropping temperatures and changing colors. Even with busy schedules, students are still able to find ways to enjoy enjoy the fall season.
"I'm pretty busy, so I don't go as much as I'd like to, I probably go like twice a month. I really like the Audubon Trail, because that's the best hike you can get. There's more uphill stuff that you can do out there and in the summer and the spring there's just a field of wildflowers so it's really pretty. If I were to go hiking or outside in general I would go to Acorn Trail or Audubon Trails, or Bray Conservation area, or Little Prairie Lake," Isik said.
Senior Kat Conaway is another RHS student who has found solace in the outdoors. Conaway shared some of her favorite outdoor spots with ECHO.
"I go kayaking sometimes at Little Prairie Lake and it's really, really beautiful. It's not hard to go kayaking there. Sometimes I'll see sail boats and that's really cool. I really like Lane Springs, it's the one out past Lions Club. Blossom Rock is really, really good too, it's in Lane Springs. It's a little bit of a hike to get there, but I go rock climbing there. Lions Club also has a bunch of hiking trails and my favorite place in that trail is the pine tree forest," Conaway said.
The benefits of spending time outside can be easily appreciated, both physically and mentally.
"It's a really great way to stay in shape. It's a lot better than running and you get in a better headspace… everything out there is a whole lot slower so you get the chance to catch up with what you're thinking about. It's a time when you can look around and end up appreciating everything around you so much more," said Conaway.