Reading challenge for 2019
Hang on for a minute...we're trying to find some more stories you might like.
      Since it is the beginning of the new year, most people are coming up with different resolutions. From losing weight to spending more time outside, everyone has something they want to work on for the upcoming year. Personally, my resolution is to expand my reading and to explore genres I normally wouldn't read from. For those who want to try to expand their reading habits, here is a reading challenge for 2019.
500 paged book

A book published this year

A comedic book

One of your mom's favorite books

Pick a classic

Read banned book

A graphic novel

Read a book you can finish in one day

A book with magic

Your friend's favorite book

A book you would never pick up

Read a book you picked because of the cover

A non-fiction book

Read a trilogy

Finish a book you started but didn't finish

Read a Young Adult book

Read a book from a new genre you haven't tried

A book with an award

A historical fiction

Read a book under 100 pages

A book from childhood

Read a book that takes place in space

Read a book that you know nothing about

A book about family

Reread your favorite book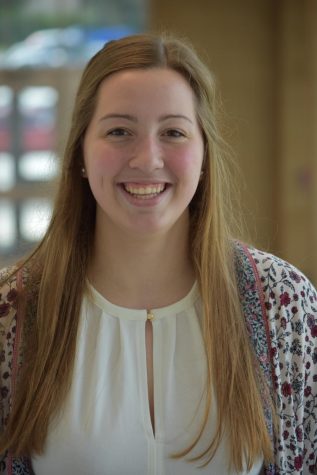 Kayla Copeland, Managing Editor
Hey, I'm Kayla and I'm a senior. It's my second year on the staff and I'm now the Managing Editor. I'm also In Book Club(yay reading!), Link...