Student finds her place in music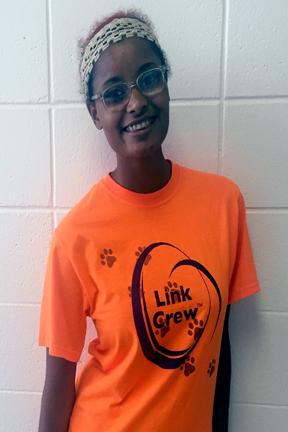 Hang on for a minute...we're trying to find some more stories you might like.
Art is often perceived as a picture on paper or something that is appreciated by the human eye, but for many, like senior Atonia Bayless, art is expressed musically.
"I just started choir this year, and I was in it for a little bit in middle school, but then my schedule got really full. And then I've been in band since 7th grade, so this is my fifth year," Bayless said.
Bayless was raised around music, so it was natural that she would make the decision to join band.
"Music has run in my family a lot. My mom's side of the family does a whole bunch of singing, like in church choirs and stuff. My older brother and my older sister both played the trumpet while they were in high school. So, I was like, you know what, I'm going to give it my shot. We went to the mouthpiece night to try it out, and clarinet was the best fit," Bayless said.
Bayless's favorite thing about band is that it unifies all types of people.
"There are jocks, cheerleaders, anime fans, or just the average Joe. Personally, I was never one for much social interaction unless I knew you, but in band you truly become a family no matter who you are because one hundred and ninety five kids guide each other to become better and to become one band, one sound," Bayless said.
Bayless continues to express that band becomes one big group as they work together towards the same common goal.
"There is no stress over one person being the star. One person makes the difference for everyone, but when everyone is a solid unit the music naturally comes alive, whether it be concert or marching season," Bayless said.
Bayless plans to take her love for music to the next step, as she plans to major in music therapy.
"I want to major in music therapy, so pretty much what it is is we help a lot of Alzheimers and stuff. It helps bring back their memory or if they have fits, like temper tantrums, it helps calm them down. There's also mommy bonding classes," Bayless said.
Bayless is currently applying to Jury University in Springfield and Maryville University in St. Louis. She encourages students of Rolla High to come watch band perform during halftime on Fridays, where she has a clarinet solo in the second movement.