Two RHS student reporters win national awards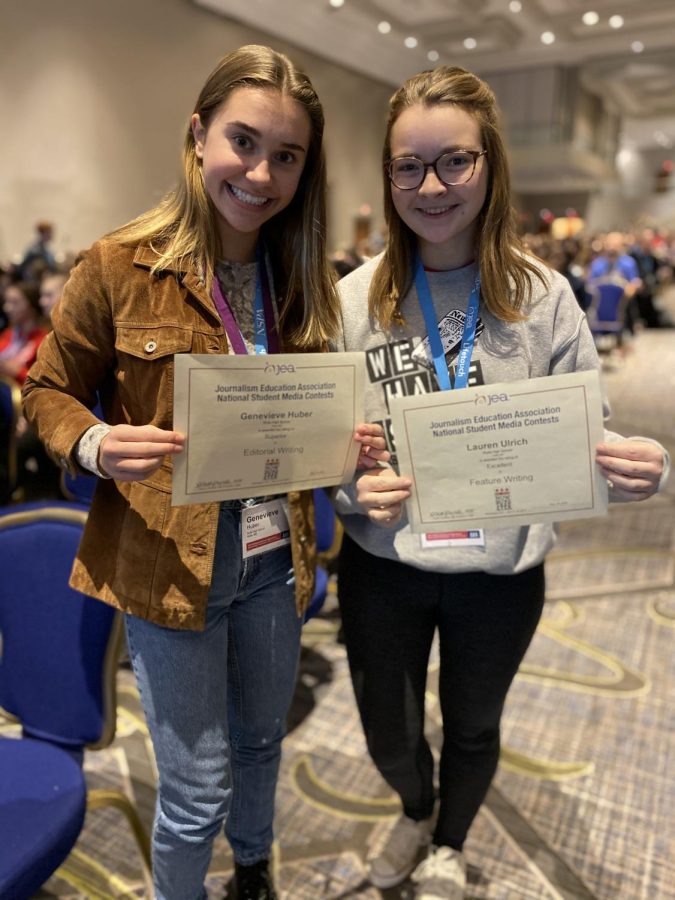 ECHO student news reporters senior Lauren Ulrich (Editor in Chief) and junior Genevieve Huber (Managing Editor) won Excellent and Superior awards respectively at the National Scholastic Press Association and Journalism Education Association's National Convention in Washington DC this weekend.
Ulrich competed in the Feature Writing category and Huber competed in the Editorial Writing category. The contests were held on-cite in DC on Fri., Nov. 22. Each of them were provided material through either presentation or written material and had 90 minutes to compose a story adhering to the guidelines of their category.
Ulrich earned an Excellent award for her story featuring a young entrepreneur who opened a chain of successful donut shops. Huber earned a Superior award for her editorial over the national student debt crisis. 2,126 high school journalists competed in on-cite competition. Over 6,000 students attended the convention, representing 48 states, London, and China. The Superior award was reserved for less than seven percent of the contestants. The Excellent award represents only 12 percent of the contestants.