Student Council raises hundreds for Special Olympics at Polar Plunge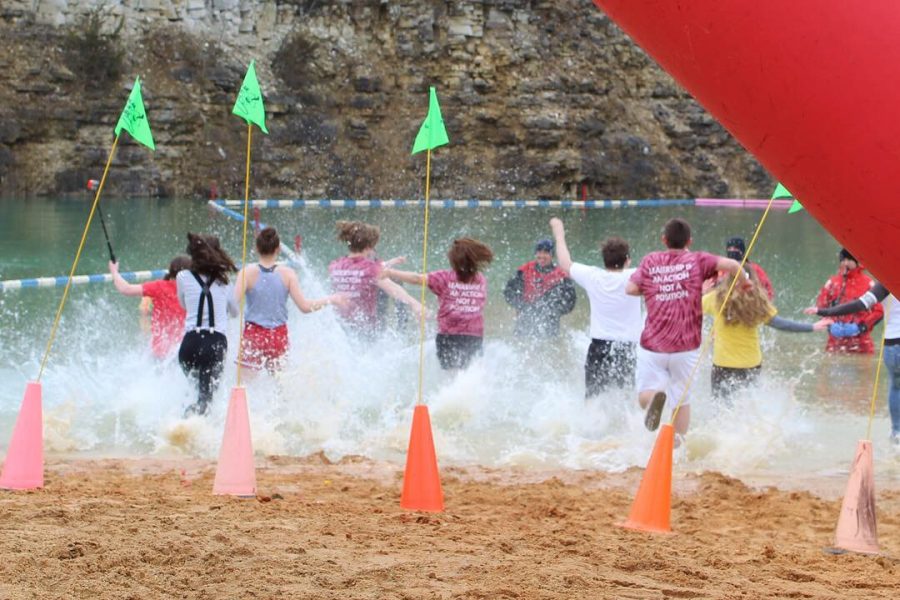 Audrey Roberts, Staff Writer
March 12, 2019
On March 2nd people from the entire community, including Rolla High School students, ran into the icy waters of Fugitive Beach. They were participating in the Polar Plunge, an annual fundraising event to raise money for Special Olympics Missouri. Ashley Barth, Student Council President as well as leader for the Rolla High School team, explains what the plunge is all about.
"To be able to do the plunge you have to raise $75 for Special Olympics Missouri, and the reason they you are plunging is to show support. If you can jump into freezing cold water in March then you can support Special Olympics. I think it is really just to show how much you care about your local Olympians and to raise money," Barth said.
Barth and other participants were happy to contribute to an organization that is so involved in Rolla High School. Special Olympics Missouri organizes many opportunities for the special needs program.
"Special Olympics Missouri works to host events for our special needs students at Rolla High School. There is Track and Field Day, there was also a Special Olympics Bowling day where other schools came to Rolla," Barth said.
"There were participants from all of the schools, as well as the Police Department and other local businesses. There were probably 100-150 people there, this year it was definitely smaller due to the weather. It was still a great crowd and the energy was awesome," Barth said.
Rolla High School's Student council has been involved in the Polar Plunge for many years now, as well as the rest of the community. This year's event was circus themed, so students collaborated in creating their costumes.
"The costumes are really fun, it was circus themed so we had a bearded lady, the strong man, and all sorts of animals. It really fun to come up with the costumes together as a team," Barth said.
Fellow participant and Rolla High School student, Kate Mallery, also enjoyed the event and told about some of the teams that were formed for this year's plunge.
"People from Rolla and surrounding areas form teams. The Rolla and St. James Police departments form teams as well as schools, different clubs, and different groups of people. They come out and raise a lot of money. Basically after they raised a certain amount of money they jumped in freezing cold water for fun," Mallery said.
Mallery believes that although it can be a little unpleasant, the experience is very rewarding and exciting.
"My favorite part was the plunge itself, I was waiting around for hours and I was nervous. I honestly didn't want to do it, but once I actually did it I was proud of myself and it felt great," Mallery said.