Students share how they spent Thanksgiving break
Hang on for a minute...we're trying to find some more stories you might like.
Last week, students and staff of Rolla Public Schools went on break to celebrate Thanksgiving. The break started on November 21st, and school resumed on November 26th. Thanksgiving break allows students to celebrate Thanksgiving, travel, and spend time with their families. Some students of RHS shared with us what they did over break, and how they celebrated Thanksgiving. 
Chloe Wood, senior said, "I went to Moberly, and spent some time with my family, and I got to see the family that I only see on Thanksgiving. Then, we left that night, and we went to Jefferson City to see my dad's side of the family, because my mom's side of the family lives in Moberly. We all met up there, and we had a big Thanksgiving lunch the next day, and then we went Black Friday shopping. I just had a lot of family time."
Audrey Collier, senior said, "I went to Dolly Parton's Dixie Stampede in Branson. When we were there, I got called out by a guy in the show, and he asked me if I like my corn. It was embarrassing. We went to the Landing in Branson, where we shopped. Then, we went to Springfield and ate at Olive Garden, and then we went home."
Micah Wells, senior said, "On Friday, I went to my friend Shelby Ply's house, and together we decorated a Christmas tree, watched a bunch of movies, made Christmas cookies, and ate Thanksgiving leftovers until our bellies were stuffed. This is the third year in a row we've done this, so it's become a tradition."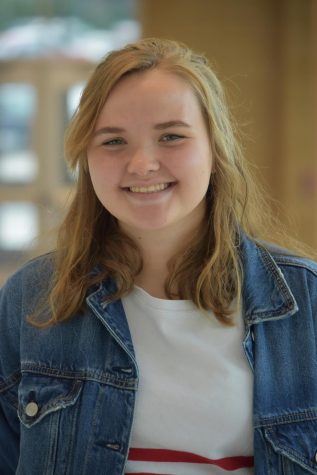 Lorren Black, Feature Editor
Hello! My name is Lorren Black, and I am a senior this year at Rolla High School. This is my third year on the ECHO staff. This year, I am the Feature...