Bulldogs blow out Salem to reach a fourth straight district title game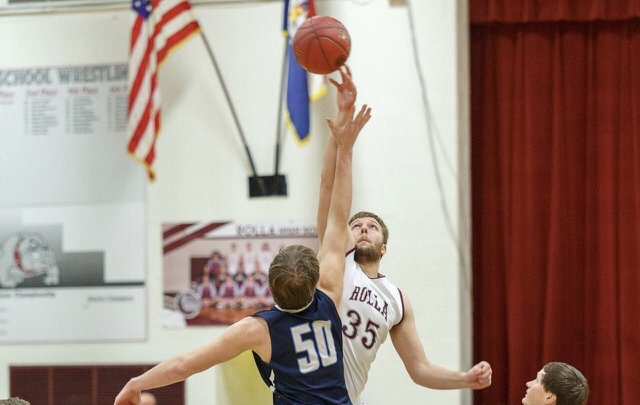 Last night on February 27th the Rolla Bulldogs competed with the Salem Tigers in the Class 4 District 11 semifinal game to decide who goes on to compete in the district championship. Rolla the entire game, leading 46-9 at halftime and finished the game winning with a final score of 72-34. Rolla competes against the Helias Crusaders here at Rolla on March 2nd for the district championship. Blaize Klossner is a starter who competed last night against Salem.
"It was very nice to come in with a hot start and get everything straightened out as we make a run for a district and state title," Klossner said.